Landscape Grading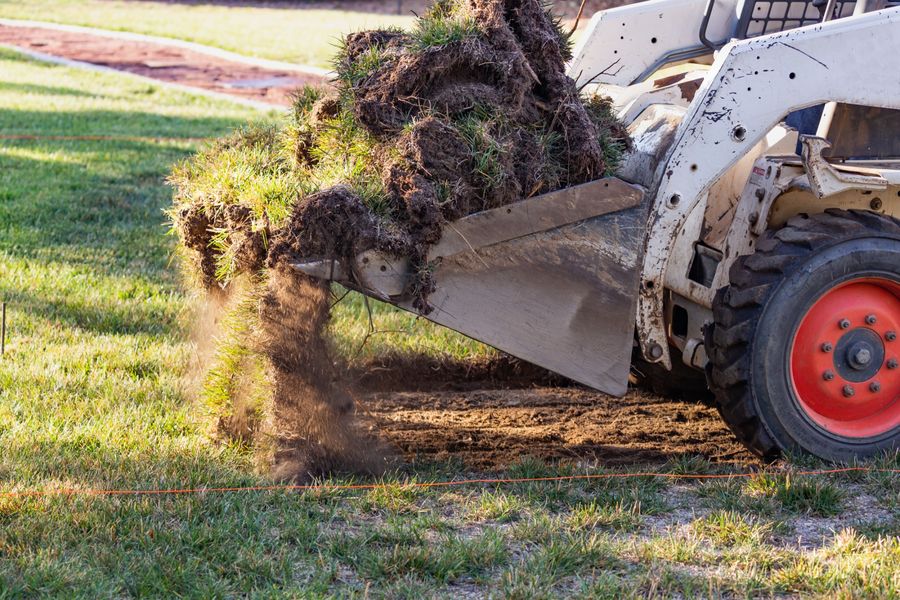 Are you having issues with the grading of your lawn? DuBosar Irrigation, LLC provides affordable landscape grading services. No job is too big or too small for DuBosar Irrigation, LLC when it comes to landscape grading. If you often find standing water on your lawn, chances are there is a grading problem. Don't delay, call the landscape grading professionals at DuBosar Irrigation, LLC today for a free quote.
---
Call for a FREE Quote
---
The Negative Effects of a Poorly Graded Lawn
There are many issues that come along with landscape grading problems. Some of the results of a poorly graded lawn are:
Standing Water
Soil Erosion
Foundation Damage
Structural Damage
Landscape Grading by DuBosar Irrigation, LLC
Improper landscape grading can cause a number of problems. When water does not drain properly, it will cause an excess of standing water on the lawn. Standing water is a breeding ground for mosquitoes. Not only will improper landscape grading lead to an influx of mosquitoes on your property, but also standing water can cause damage to your home. If the water in your lawn does not have anywhere to go, it can seep into the foundation and weaken its structural soundness. Also, when water is constantly pressing on the foundation, it can cause cracks which also jeopardizes the structural soundness of your property.
Choose DuBosar Irrigation, LLC for Landscape Grading
DuBosar Irrigation, LLC has been helping homeowners with landscape grading since 1991. If you're experiencing any issues with the landscape grading on your property it is important to call DuBosar Irrigation, LLC today to ensure no further issues ensue. Keep your lawn and home well maintained with landscape grading services by DuBosar Irrigation, LLC
---
Call for Fast FREE Quote
---